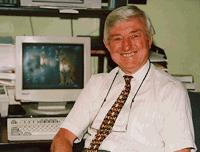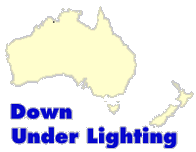 Reg. R. Wilson, MIES

Australia/New Zealand Connection Joins inter.Light!

With the launch of Down Under Lighting, inter.Light brings a distinctly international flavor to the news, reviews and technical information found on this site. I have asked Reg Wilson, lighting designer and active IESANZ member, to provide monthly updates on issues pertinent to the Australian/New Zealand lighting industry. Reg will also report on products, standards and other lighting developments originating in the Australia/New Zealand market that may be of interest to the international lighting community. Concurrent with the first installments of Down Under Lighting, will be expansion of the inter.Light databases to include many Australian and New Zealand manufacturers. inter.Light is committed to help develop a world-wide exchange of lighting information and to promote expanded markets for lighting products. We welcome Reg and the entire lighting industry from Australia and New Zealand.

- Dave Burtner, Publisher.


---
7/96 © Reg. R. Wilson

Beginnings

I am proud to be appointed as inter.Light's lighting correspondent for the Australia/New Zealand region. The success of this column will be greatly influenced by input from the local industry as well as comments, questions and issues raised by lighting professionals from other parts of the world. I'm eager to hear from groups or individuals involved with the design of lighting as well as companies that sell and manufacture lighting equipment. If this column can help promote improved awareness and communication within the Australia/New Zealand market as well as between it and the international lighting market, it will be judged a success. E-mail comments or suggestions to me at regrw@acay.com.au. Now for some news and comment.


IESANZ Annual Convention

This year the 41st Annual Convention of the Illuminating Engineering Society of Australia and New Zealand is being held in Perth, Western Australia from 18th to 21st November with the theme of "Living With Light, the human element". The Convention Convenor, James Wallace, has advised that the final call for papers closed on 31st of May. However if you have an interesting paper which meets the Convention theme you should contact the IES Convention Secretariat at kevinmon@ozemail.com.au it is possible that they might be able to accommodate you. In any case please contact the Secretariat if you need any info regarding this important event in the IESANZ calendar and check out the IESANZ web site.

For our overseas friends, Perth is the capital city of Western Australia which is by far the largest state in area and it is approx. the same distance from the East Coast capital cities of Sydney, Melbourne & Brisbane as from New York to San Francisco - yes, Australia is a big country. Renowned for friendly folk, great scenery and some of the best wine in Australia it is highly recommended as a place to visit but do allow time for taking in some of the out of town scenic areas.

New Australian Floodlighting Software

Last year an important step was taken by the Standards Association of Australia in publishing, after over 2 years work, an interim Code for the practical reduction of obtrusive light - Australian Standard AS4282(Int) -1995. This code calls for some calculations to be made which are not included in normal flood lighting programs. Peter Jarvis of Rayforge Services, who made significant contributions to the committee responsible for formulating the Standard, has just released a floodlighting design program which includes these special requirements as well as providing all the usual results. It is called OLIVIA v1.00 and no doubt Charles Troxell will review it soon - keep checking out Charles' column on inter-Light. In the meantime, if you need further information contact Peter at rayforge@ozemail.com.au. Phone / Fax 61-2-411-4927 or write to P.O. Box 604, Roseville, N.S.W. 2069

Fibre Optic Success at LightFair International 96

One very smiling face at LightFair International 96 in San Francisco was that of Gerry Sargeant from Fiberstars Australasia Pty. Ltd. Parent company Fiberstars Inc. of Fremont, Calif. was presented with one of the Best Product Awards for Fiberscape Paver Lighting which was developed in Australia by Gerry and his team - Congratulations !!. Several other fibre optic products shown on the Fiberstars stand were of Australian design and manufacture.

Also at LightFair 96 a spectacular product display by Remote Source Lighting International Inc. included products which had been developed and manufactured by Queensland company Soleco Industries Pty.Ltd.

Here was proof positive that Australian lighting technology is more than capable of holding its own in the International playing field.

Dark Sky Lectures

During the month of July, Dr. David L. Crawford from the U.S. National Optical Astronomical Observatory, will be presenting lectures in Australia relating to the increasing pollution of our night skies by unwanted light. Dr. Crawford, Executive Director of the International Dark Sky Association , will discuss the light pollution problem and what can be done to find and implement practical solutions. There will be a public lecture (free admission) on the 23rd July at the Wallace Lecture Theatre, Science Road, University of Sydney at 8.00pm. All members of the lighting industry are especially welcome. The ball is in our court to assist in the required remedial action. A separate informal meeting is also being arranged so that Dr. Crawford can discuss in detail the light pollution problem with lighting practitioners and manufacturers. At this time details have not been finalised but anyone interested should contact me on (02) 488 7078 or e-mail on regrw@acay.com.au. The next edition of this column will contain a full report of both the lecture and the meeting.

Product Success

Intralux Australia received the Premier Luminaire Design Award in the I.E.S. Design Competition for the sub miniature fluorescent luminaire 'Slite' using the new T2 lamp and electronic control gear. This product's diminutive dimensions (just 18.75mm x 26mm in cross section) make it one of the smallest fluorescent systems on the market. The range of 'Slite' luminaires comprises 8 units ranging from 273mm to 1110mm in length. Applications for the 'Slite' include shelf lighting, display lighting as well as showcase and work station illumination. For more information check out the Intralux home page http://thehub.com.au/~intralux.

New Products Night

Each year, as part of their technical meeting program, the IES(NSW)Inc. present a New Products Night which traditionally has been an opportunity for Corporate Members to have a product display and make a brief presentation to the large gathering of IES members and guests. To meet the demand for more time to look at the exhibits this year's event will be extended by opening at 3.00pm. Later in the evening proceedings will be enlivened (apart from the product presentations) by a live band and lighting show. The date is Tuesday September3. The venue is North Sydney Leagues Club. The cost is $A30 ($A25 before Aug.20). Further information from IES(NSW)Inc. secretariat, P.O. Box 495, Kogarah, NSW 2217, fax (02)553 8471, e-mail iesanz@ozemail.com.au. I would like to meet you there to discuss "Down Under Lighting" and lighting on the Internet.

Who in the Aust./ NZ. Lighting Industry Has an E-Mail Address? or Web Site?

During recent discussions with a number of lighting people I have found several who have an e-mail address and, in some cases, even a web home page. If you are reading this column on the web, you probably have an e-mail address. Advertising your address to the industry will not only help promote the fact that your company is on the 'information super highway', but it will also encourage others to do the same - improving the efficiency of industry communications.

If you are interested in making your electronic communication information available to a wider audience, please e-mail me with your name, company name and e-mail address. I am also interested in comments on your experiences, both good and otherwise, using the services offered by the Internet. In the next edition of Down Under Lighting I'll file a report.

More to Come

In coming editions, watch for articles on the thriving New Zealand lighting equipment manufacturing industry and interesting project activity. There will also be news and views on lighting standards and associated issues. Discussion items or comments from you will be most welcome. Other areas of increasing importance to be covered will include export activities of Aust./NZ companies as well as the role and impact of imported products. This column is also intended to be a platform for the international announcement of innovative designs, interesting lighting applications and our experience with electronic marketing in the lighting industry. Down Under Lighting wants to keep the international lighting community up-to-date on the many trend setting lighting designs and products "down under"!

You can reach me at regrw@acay.com.au

© Reg R. Wilson Lighting Analysis & Design
---
[Home] [Search] [Gallery] [Design] [Comments]


inter.Light ©1996 inter.Light, inc.
Hosted by CREST