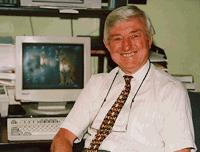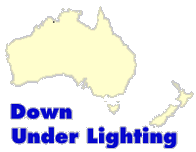 Reg. R. Wilson, MIES



---
3/98 © Reg. R. Wilson

E-mail comments or suggestions to regrw@acay.com.au.



CORRESPONDENTS COMMENT

I will not be alone in saying what happened to 1997 and already the first quarter of 1998 is almost complete.

The pace of business and its associated stress is ever increasing as is the complexity of our industry. The necessity of keeping up with the advances in both technical and commercial aspects will become more demanding and places extra workloads on those involved in each sector. The interest being displayed on this medium of communication is also increasing with new Web pages being announced, e-mail addresses appearing on business cards etc. The greatly increased speed of data transfer is slowly being accepted by industry as a necessary service rather than just a bells and whistles gimmick. The Internet has reached maturity in the lighting industry and any organisation not accepting this will be hard pressed to keep up with the front runners.

As is usual I make the request that I welcome news and views (I will be happy to include reader comment) for inclusion in the 1998 series of Down Under Lighting. Without your assistance this column would not be possible. Contact address is regrw@acay.com.au.

NEW PRESIDENT - IES Aust.& NZ.

At the Central Council meeting held during the Annual IESANZ Convention it was announced that Richard Ponting would become the next President. This appointment is of particular interest as he is a New Zealand resident and is the first person to hold this office who is not a resident of Australia.
Following this announcement Richard made the following comment :- "Your Central Council has presided over considerable changes to the Society over the past few years and it is most appropriate to acknowledgethe role of Immediate Past President John Goodall in guiding Council through some challenging times. He carried on the task of welding six disparate Societies and although the task is by no means completed a firm base has been established."
For those of you who do not know Richard the following CV will be of interest.
A.C.T. LEGISLATIVE ASSEMBLY LIGHTING INQUIRY
Comment has been made in the last two issues of this Column regarding the A.C.T. Legislative Assembly Standing Committee for Planning and Environment Inquiry into Quality Outdoor Lighting. Late in November the findings of this Committee, under Chairman Michael Moore MLA, were published as Report No.38.
The detailed work of this Committee is to be commended and the resulting recommendations are especially forward looking. It will now be up the recently elected new Legislative Assembly to carry out the important function of implementing them.
Technical Features contains the Terms of Reference and the List of Recommendations. Many of the findings could form the base for a National Ordinance to improve the overall night scene in our state capitals and major towns. Reports on the implementation of the recommendations will be included in future issues of this column.
As this column closed for posting the results of the very recently held A.C.T. Legislative Assembly elections were announced and it is with pleasure that congratulations are extended to Mr. Michael Moore MLA on his re -election. It is the hope of interested parties that Mr. Moore will quickly move to have the findings and recommendations as detailed in report No.38 put in place.
This column will be continue to report on the progress of the implementation this important document and to publish comment from interested members of the lighting community.
NEW AUSTRALIAN STANDARD
Standards Australia have just published two standards which are of interest to designers and engineers involved with outdoor lighting. The first is AS4282 - Control of the Obtrusive Effects of Outdoor Lighting which is now a definitive Standard after being published as an interim standard for the past two years. This area of lighting is receiving increased emphasis and AS4282 is an important step in conserving energy and reducing unwanted spill light as well as improving the life style of people who otherwise might suffer from the inconvenience of poorly designed exterior lighting. This Standard was the work of a committee headed up by Dr. Alec Fisher whose article on Australian Standards can be read in Technical Features.
The second Standard is AS3771-1998 Road Lighting Luminaires with Integral Control Gear. This is an upgrade of an earlier Standard and should be studied by suppliers and designers.
Have you checked out the Standards Australia Web Site lately? Standards are a most important subject and as upgrades or major revisions sometimes do not receive much publicity a visit to the Standards Australia Web site will allow you to see the entire catalogue and order any copies you may need to update your library.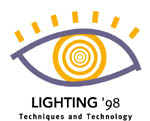 1998 IESANZ Annual Convention
9th - 11th November 1998, Brisbane
Organisation of the Convention is proceeding with most of the keynote speakers confirmed. Speakers such as Howard Brandston (USA), Lee Freeman (UK), Alfred Wacker (GERMANY), Art Hatley (USA), Ben van Berkel (GER), Carlos Alonso (USA), Vesna Popovic (AUST), Ian Robinson (AUST) and an IALD member will present informative papers on upto date lighting techniques and technologies. Several workshops will form part of the Convention, one in particular on lighting software which will allow developers/suppliers to display their products to delegates.
Complete details on the Convention can be obtained by visiting the IESANZ Queensland Region's web site at: www.iesanzq.asn.au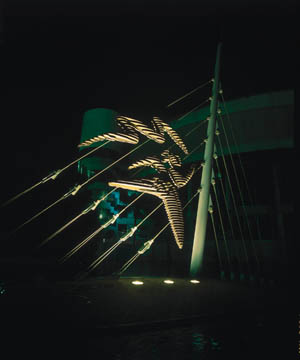 Techniques in Inground Uplighting
The availability of uplights with sophisticated light and glare control has extended the boundaries of their usefulness and application. The Olympic Logo sculpture at Sydney's Darling Harbour is an excellent example of how uplighting has been applied to identify and enhance an important icon during hours of darkness without detracting from the daytime appearance.
The 'Millenium Athlete' is two tonnes of sculptured stainless steel suspended in mid air; it recalls the spirit of the Olympics in a uniquely Australian context. The compact nature of the structure and in particular the base detail made the selection of uplights a logical one.
The construction of the uplight selected was also stainless steel and thus consistent with the sculpture. A widebeam asymmetric 'wash' lens was used for the most part with a narrow asymmetric 'column' wash lens used to highlight the main support column.
The lightsource selected was the Osram 80-watt DSX lamp. The lamp operates on an electronic control circuit for long life and colour stability. The 2600 degree K incandescent colour setting was selected for this application.
(This is the 2nd in a series on uplighting produced by WE-EF LIGHTING specifically for Down Under Lighting.)
NEXT ISSUE
Please note that the deadline for items will be April 15. I look forward to receiving some news from your part of our industry.

You can reach me at regrw@acay.com.au or local phone / fax no.is (02) 9488 7078.

© Reg R. Wilson Lighting Analysis & Design
---
[inter.Light]

inter.Light ©1998 inter.Light, Inc.